This article to introduce a basic simple vacuum system for low vacuum and a more complicated system for high ultimate pressure.
A vacuum system is a pumping station used to achieve a specific pressure level. A simple vacuum system consists of a vacuum pump, an air tank, a vacuum gauge, a control valve and connection pipes (See right diagram).
1. Tank | 2. Vacuum Gauge
3. Connection Pipe | 4. Vacuum Valve
5. Vacuum Pump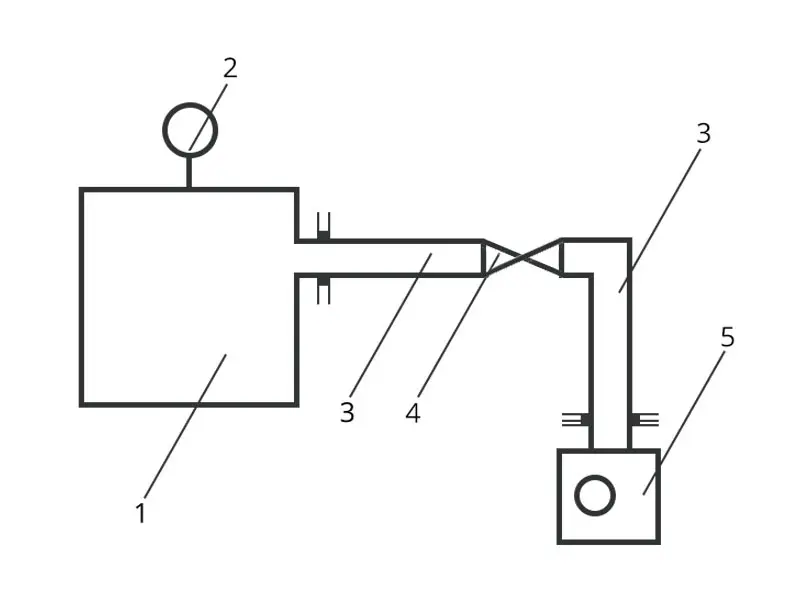 The above pumping station can be used to meet the requirement of low vacuum. For higher vacuum, you need to build a more complicated system. It is required to have a primary vacuum pump (also known as backing pump), a main vacuum pump such as Roots vacuum pump which can achieve high ultimate pressure, control valves for inlet and outlet of the vacuum pumps, as well as some extra components like oil-water separator, oil trap, dust filter, vacuum gauge, flexible connection hose, air tank etc. See diagram below.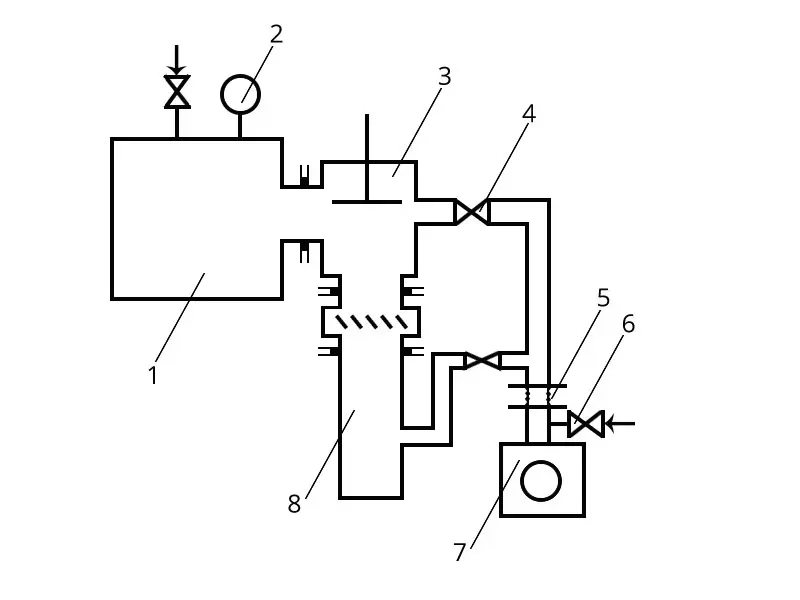 1. Tank
2. Vacuum Gauge
3. Main Valve
4. Vacuum Valve
5. Flexible Connection Hose
6. Bleeder Valve
7. Backing Vacuum Pump
8. Main Vacuum Pump
A complete pumping station is designed according to the required level of vacuum and pumping speed by choosing the proper vacuum pump(s), control valves, vacuum gauges, oil trap/dust filter and some other necessary vacuum components.