This article is to Introduce vacuum oil emulsification.
The emulsification of vacuum pump oil occurs quite often during operation of oil-sealed vacuum pumps, in particular in the applications of pharmaceutical, food and ceramic industries. It can be understood from physics that two (or more) normally immiscible liquids are mixed together due to the effect of surfactant. It is actually one of the common faults of oil-sealed vacuum pumps. So what are the causes and hazards of the emulsification?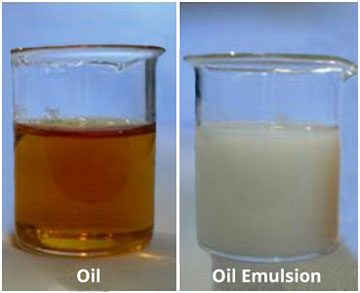 Corrosive gases or vapory air may be pumped into the vacuum chamber during the pump operation. The corrosive gases will corrode the internal metal components and then chemically react with the vacuum pump oil. The vapory air will also cause the vacuum pump oil to emulsify easily.
The oil emulsification will shorten the service life of pump oil and result in improper pump work due to unachieved ultimate pressure.
The easy but expensive way is to choose anti-emulsification pump oil with strong oil separation ability. The vapor and condensate can be partially eliminated by opening the gas ballast. It is recommended to use vacuum oil with low viscosity and with additives for vapory applications.