In general, vacuum pump explosion accidents are rare. The occurrence of such accidents is mostly caused by flammable and explosive gases due to high temperature or high dissolution. The operation personnel can be seriously harmed by the exploded pump body or oil tank of the pump.
In many vacuum applications, such as chemical, electronics and semiconductor industries, vacuum systems are used to pump chemically active, corrosive or abrasive gases. So how can we prevent explosion accidents of vacuum pumps?
Keep the gas temperature low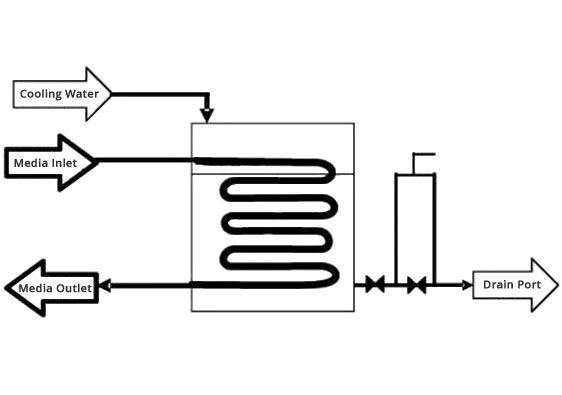 It's recommended to have a cooling device such as a heat exchanger (see left) to cool down the pumping gas before the gas enters the mechanical vacuum pump.
The precaution for flammable gases (hydrogen for example): Cool down the gas and mix it with inert gas to reduce the hydrogen concentration.
Lots of vacuum systems are originally designed with a water cooling system. Make sure the cooling system works properly (in particular, pressure and flow shall be normal). Also ensure that there's no any leakage in the water cooling system.
All cooling circuits must be able to endure the pressure generated by the operating water pressure. Furthermore, the inlet and outlet of the cooling circuits for coolants need to be kept clear to avoid blockage.
All glass components in the system, including oil sight glass, must be protected from impact. If the glass is broken, the staff must not be harmed by the glass shards.
Right picture: Oil Sight Glass of a Vacuum Pump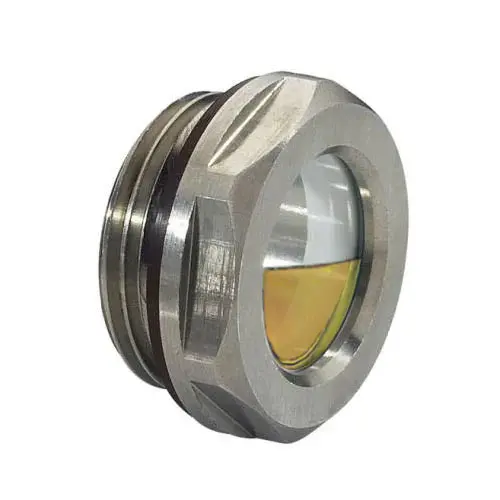 Gas leak in the vacuum pump system
Gas leak in the vacuum device is also one of the main causes of explosion accidents. As prevention, reliable seals shall be used in vacuum pumps. In addition, it's recommended to design emergency stop pump measures and install combustible gas alarm.
For special working conditions, it is important to have firefighting facilities. Daily check and maintain the equipment and operate the equipment according to the correct protocols.
Vacuum pump with explosion proof motor
It is essential to replace with an explosion-proof vacuum pump. More and more vacuum pump manufacturers are able to provide vacuum pumps with ex (ATEX) motor. These pumps are specifically made for processes in potentially explosive environments or for evacuation of explosive gases.