This is to introduce the function of gas ballast valve of high performance RVP industrial dual stage vacuum pumps.
The vacuum pumps often find themselves operating in challenging environments, such as vaporous workshops. In such conditions, vapors can condense within the pump, impeding it from reaching its ultimate vacuum pressure. Even more concerning, this condensate can infiltrate the oil in an oil-lubricated rotary vane pump, resulting in detrimental oil emulsification.
The Gas Ballast Principle
Introduced by Wolfgang Gaede, a pioneering German physicist in the field of vacuum engineering, the gas ballast principle revolutionized vacuum pump technology back in 1935. 
By opening the gas ballast valve, a controlled influx of air is allowed into the pump chamber prior to vapor condensation. This displaced vapor is then expelled along with the introduced ballast gas. It's important to note that while opening the gas ballast enhances the achievable base pressure, it slightly diminishes the pump's ultimate pressure compared to when the gas ballast is closed.
Balancing Act of the Gas Ballast
In essence, utilizing the gas ballast valve is a delicate balancing act. It must be closed when striving for a high ultimate pressure. However, in environments saturated with vapors, leaving it open is imperative. This functionality is particularly valuable in applications like freeze drying, gel drying, rotary evaporation, and distillation.
Presenting the cutting-edge RVP industrial dual-stage vacuum pump, boasting a Siemens/Ulvac motor, CFW seals, Toray vanes, and Interface gaskets. With this innovative technology, your vacuum processes are set to achieve new levels of efficiency and performance. Click HERE to find more.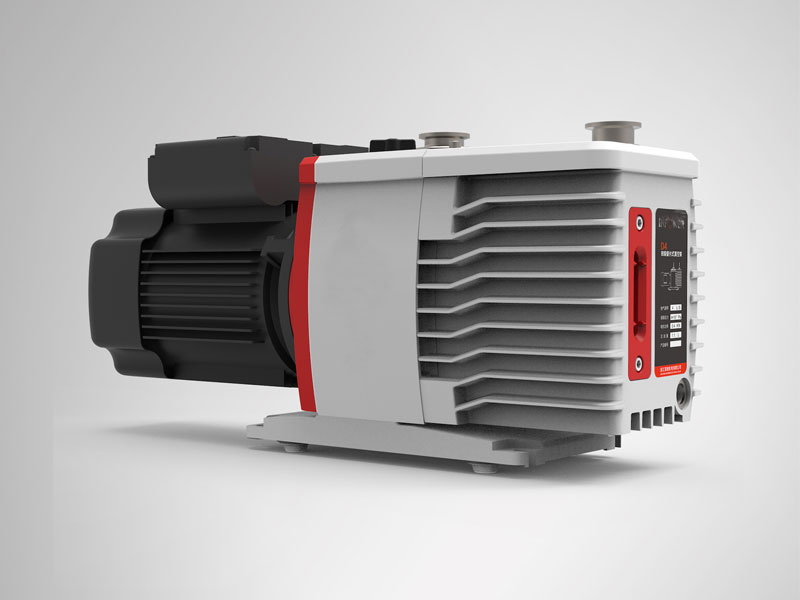 RVP Vacuum Pump, OEM Version