This is to introduce the function of gas ballast of a high performance RVP industrial dual stage vacuum pump from China.
The vacuum pump has to work sometimes in unfriendly surroundings, for instance, in a vapory workshop. The vapour will condense in the pump and then prevent the pump from achieving its ultimate vacuum pressure. Even worse, the condensate can enter the oil in an oil-lubricated rotary vane pump and cause oil emulsification.
This may be stopped by opening the gas ballast valve. The gas ballast principle was invented by Wolfgang Gaede, a German physicist and pioneer of vacuum engineering in 1935. The gas ballast enables the valve at outlet to open so that a small flow of air comes into the pump chamber before the vapour condenses. The vapour is displaced together with the ballast gas. If you open the gas ballast, it will increase the attainable base pressure sightly. In another word, the pump's ultimate pressure with gas ballast open is not as good as that with gas ballast closed.
In short, the gas ballast has to be closed if a high ultimate pressure is required. But if the working condition is vapory, it's absolutely necessary to keep it open. The typical applications are freeze drying, gel drying, rotary evaporation and distillation.
Here's the high performance RVP industrial dual stage vacuum pump from China, with Siemens/Ulvac motor, CFW seals, Toray vanes and Interface gaskets: Click HERE to find more.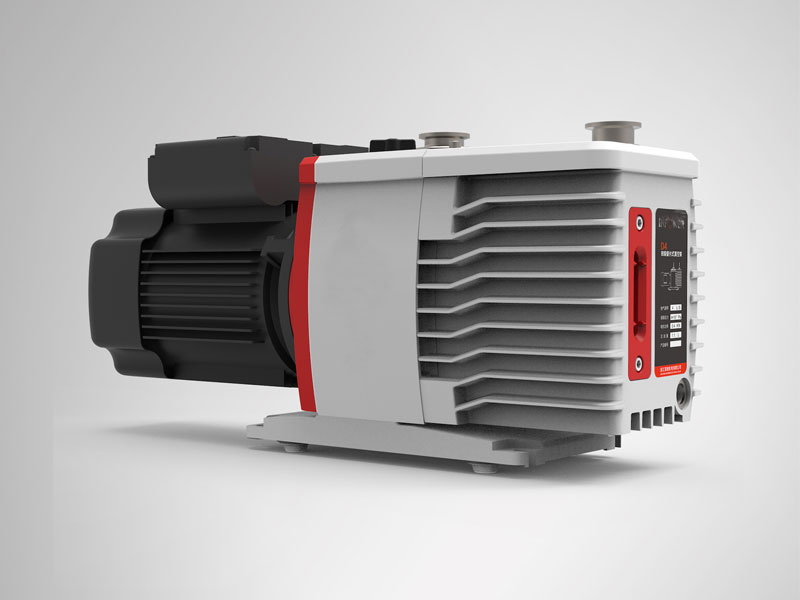 RVP Vacuum Pump, OEM Version